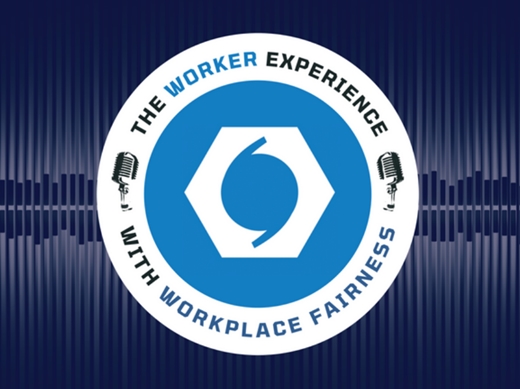 Workplace Fairness is a 501(c)(3) nonprofit organization that developed and maintains a free and comprehensive, digital one-stop-shop for unbiased workers' legal rights information and resources that equip individuals with the knowledge and confidence needed to protect themselves and others while on the job.
When you support Workplace Fairness, you're investing in the lives and careers of workers.
partnerships with workers, advocacy organizations, industry changemakers and law firms
Available on all podcast platforms, The WorkerExperience is the only podcast featuring this type of crucial content.Past episodes highlight workers' legal protections surrounding criminal backgrounds, AI, workplace surveillance, pay inequity, discrimination of all types, union organizing, disability accessibility and more
Past collaborators include representatives from NELP, National Women's LawCenter,Starbucks and Amazon Unions, PublicCitizen and more. 
Listener Demographics Based on Age
Sponsorship shout out at the beginning and end of episode
Sponsorship promotion across all WF communications: social platforms and email
Sponsorship shout out at the beginning and end of episode
with a detailed company description and contact info
Sponsorship promotion across all WF communications:
social platforms and email
Sponsorship shout out at the beginning and end of episode
3 minute interview and introduction with a company
representative during the episode
Sponsorship promotion across all WF communications:
social platforms, media, email and blog
Full interview(s) with a company representative on all
podcast episodes featuring the chosen topic
Sponsorship promotion across all WF communications:
social platforms, website, media, email and blog
Custom promotional graphics and social media ad
Logo featured as a partner on our website