24 results found. Modify search
Workplace Fairness Premium Employment Attorney Listings
(Law firms who represent workers in employment law matters have paid to be featured here.)
Zuckerman Law
Zuckerman Law is a boutique whistleblower and employment discrimination law firm with offices in Washington, DC, Maryland, and Virginia.
---
5425 Wisconsin Ave., Suite 600
Chevy Chase, MD 20815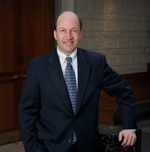 Alan Lescht and Associates, P.C.
Employment lawyers who understand that protecting your job is our job. Celebrating our 20th year.
---
1825 K Street, N.W.
Suite 750
Washington, DC 20006
Workplace Fairness Employment Attorney Listings:
(These listings are offered as a free service to law firms who represent workers in employment law matters.)