24 results found. Modify search
Workplace Fairness Premium Employment Attorney Listings
(Law firms who represent workers in employment law matters have paid to be featured here.)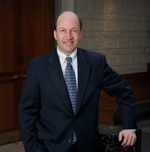 Alan Lescht and Associates, P.C.
Employment lawyers who understand that protecting your job is our job. Celebrating our 20th year.
---
1825 K Street, N.W.
Suite 750
Washington, DC 20006
Zuckerman Law
Zuckerman Law is a boutique whistleblower and employment discrimination law firm with offices in Washington, DC, Maryland, and Virginia.
---
5425 Wisconsin Ave., Suite 600
Chevy Chase, MD 20815
Workplace Fairness Employment Attorney Listings:
(These listings are offered as a free service to law firms who represent workers in employment law matters.)