47 results found.  Modify search
Workplace Fairness Premium Employment Attorney Listings
(Law firms who represent workers in employment law matters have paid to be featured here.)

Kisling, Nestico & Redick, LLC
Kisling, Nestico & Redick (KNR) is a personal injury law firm serving all of Ohio. Based in Akron, the firm also has locations in Canton, Cincinnati, Cleveland, Columbus, Dayton, Toledo, and Youngstown. KNR focuses on personal injury law seeking justice and compensation for those injured by someone else's wrongdoing. Personal injury is diverse, ranging from car accidents and workers'​ compensation to dangerous drugs and medical malpractice. With 100+ years of combined experience, the attorneys at KNR have the knowledge and commitment needed for proven results. KNR has built our solid reputation by fighting hard and working quickly on behalf of every client.
---
3412 W. Market St.
Fairlawn, OH 44333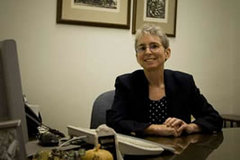 Law Office of Nancy Grim
I have been fighting for employee rights since 1984. I have litigated in state and federal trial and appellate courts throughout northeast Ohio. I am certified by the Ohio Supreme Court in Labor and Employment Law.
---
247 North Water Street
P.O. Box 108
Kent, OH 44240
Biller & Kimble, LLC
---
8044 Montgomery Road, Suite 515
Cincinnati, OH 45236
Workplace Fairness Employment Attorney Listings:
(These listings are offered as a free service to law firms who represent workers in employment law matters.)