48 results found. Modify search
Workplace Fairness Premium Employment Attorney Listings
(Law firms who represent workers in employment law matters have paid to be featured here.)

The Gittes Law Group
It can be an uphill battle to protect your rights against companies and government officials who have more power and more resources than you do. Our job is to level the playing field. We help employees hold their employers accountable for unjust and discriminatory treatment at work, and we protect individuals against abuse and misconduct by government officials. Whether it is your livelihood, your health, your family, or your reputation that has been injured, we are here to help you pursue effective legal solutions.
---
723 Oak Street
Columbus, OH 43205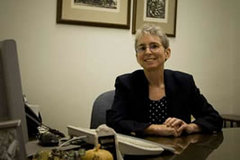 Law Office of Nancy Grim
I have been fighting for employee rights since 1984. I have litigated in state and federal trial and appellate courts throughout northeast Ohio. I am certified by the Ohio Supreme Court in Labor and Employment Law.
---
247 North Water Street
Suite B
Kent, OH 44240
Workplace Fairness Employment Attorney Listings:
(These listings are offered as a free service to law firms who represent workers in employment law matters.)