58 results found. Modify search
Workplace Fairness Premium Employment Attorney Listings
(Law firms who represent workers in employment law matters have paid to be featured here.)
Clark Law Group
Clark Law Group, PLLC is a law firm focused on serving all members of today's work place. We strive to educate our clients on their rights and responsibilities as employees, union members, plan sponsors, plan fiduciaries, participants or beneficiaries. Our representation of these workplace constituents is aimed at avoiding disputes through compliance counseling, resolving disputes before they escalate to litigation and, when warranted, fiercely advocating on behalf of our clients in both state and federal court. Our attorneys primarily practice employment and employee benefits law.
---
1100 Connecticut Avenue NW
920
Washington, DC 20036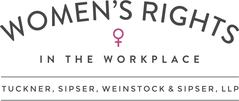 Tuckner, Sipser, Weinstock & Sipser, LLP
Tuckner, Sipser is an employee rights law firm dedicated to the empowerment of women in the workforce. We provide concentrated legal firepower to women facing all forms of discrimination at work.\r\n\r\nOur attorneys focus on leveling the playing field for women facing pregnancy discrimination, sexual harassment and gender pay disparity, as well as all other forms of workplace discrimination.
---
120 Broadway
18th Floor
New York, NY 10271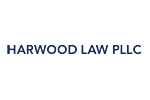 Harwood Law PLLC
Harwood Law represents employees and employers in lawsuits, arbitration, mediation, contract negotiations and investigations. Its experience includes discrimination, pensions, retirement benefits, trade secrets, unfair competition, wage disputes, commission disputes and minimum wage laws. The firm negotiates employment, separation and non-competition agreements. It represents employees and employers in internal, criminal and regulatory investigations. For strong advocacy and sound advice, contact Harwood Law.
---
260 Madison Avenue, 16th Floor
New York, NY 10016
Workplace Fairness Employment Attorney Listings:
(These listings are offered as a free service to law firms who represent workers in employment law matters.)