40 results found. Modify search
Workplace Fairness Premium Employment Attorney Listings
(Law firms who represent workers in employment law matters have paid to be featured here.)
Clark Law Group
Clark Law Group, PLLC is a law firm focused on serving all members of today's work place. We strive to educate our clients on their rights and responsibilities as employees, union members, plan sponsors, plan fiduciaries, participants or beneficiaries. Our representation of these workplace constituents is aimed at avoiding disputes through compliance counseling, resolving disputes before they escalate to litigation and, when warranted, fiercely advocating on behalf of our clients in both state and federal court. Our attorneys primarily practice employment and employee benefits law.
---
1100 Connecticut Avenue NW
920
Washington, DC 20036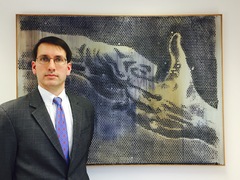 The Law Office of Curtis Cooper, LLC
You deserve an attorney with legal smarts who will work hard to deliver results for you. At the Law Office of Curtis Cooper, LLC, I understand that there is a lot at stake for my clients when they experience problems on the job or become unable to work due to health reasons. Whether you face a private employer or a government agency, I shift the field from one which is often slanted against you, to one which tilts more in your favor.
---
401 Washington Avenue
Suite 200
Towson, MD 21204
Zuckerman Law
Zuckerman Law is a boutique whistleblower and employment discrimination law firm with offices in Washington, DC, Maryland, and Virginia.
---
5425 Wisconsin Ave., Suite 600
Chevy Chase, MD 20815
Workplace Fairness Employment Attorney Listings:
(These listings are offered as a free service to law firms who represent workers in employment law matters.)