38 results found. Modify search
Workplace Fairness Premium Employment Attorney Listings
(Law firms who represent workers in employment law matters have paid to be featured here.)
Clark Law Group
Clark Law Group, PLLC is a law firm focused on serving all members of today's work place. We strive to educate our clients on their rights and responsibilities as employees, union members, plan sponsors, plan fiduciaries, participants or beneficiaries. Our representation of these workplace constituents is aimed at avoiding disputes through compliance counseling, resolving disputes before they escalate to litigation and, when warranted, fiercely advocating on behalf of our clients in both state and federal court. Our attorneys primarily practice employment and employee benefits law.
---
1100 Connecticut Avenue NW
920
Washington, DC 20036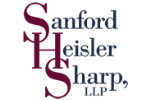 Sanford Heisler Sharp, LLP
Sanford Heisler Sharp specializes in representing plaintiffs with claims involving employment discrimination, wage and hour violations, predatory lending, whistleblowing, False Claims Act (qui tam), consumer fraud, financial elder abuse, 401(K) (ERISA) matters, actions brought under Dodd-Frank, SEC whistleblower matters, and other claims. The firm also has achieved great results in representing executives, attorneys, and managers in contract and employment disputes throughout the United States.
---
111 S. Calvert Street
Suite 1950
Baltimore, MD 21202
Workplace Fairness Employment Attorney Listings:
(These listings are offered as a free service to law firms who represent workers in employment law matters.)