11 results found. Modify search
Workplace Fairness Premium Employment Attorney Listings
(Law firms who represent workers in employment law matters have paid to be featured here.)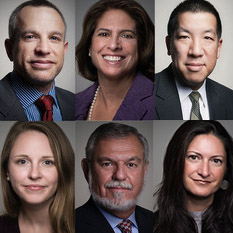 Outten & Golden LLP
Outten & Golden LLP focuses on advising and representing individuals in employment, partnership, and related workplace matters both domestically and internationally. The firm counsels individuals on employment and severance agreements; handles complex compensation and benefits issues (including bonuses, commissions, and stock/ option agreements); and advises professionals (including doctors and lawyers) on contractual issues. It also represents employees with a wide variety of claims, including discrimination and harassment based on sex, sexual orientation, gender identity and expression, race, disability, national origin, religion, and age, as well as retaliation, whistleblower, and contract claims. The firm handles class actions involving a wide range of employment issues, including economic exploitation, gender- and race-based discrimination, wage-and-hour violations, violations of the WARN Act, and other systemic workers' rights issues.
---
685 Third Avenue
25th Floor
New York, NY 10017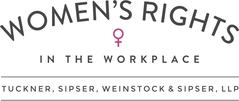 Tuckner, Sipser, Weinstock & Sipser, LLP
Tuckner, Sipser is a boutique employee rights law firm dedicated to the empowerment of women in the workforce. We provide concentrated legal firepower to women facing all forms of discrimination at work. Our attorneys focus on leveling the playing field for women facing pregnancy discrimination, sexual harassment and gender pay disparity, as well as all other forms of workplace discrimination.
---
120 Broadway
18th Floor
New York, NY 10271
Workplace Fairness Employment Attorney Listings:
(These listings are offered as a free service to law firms who represent workers in employment law matters.)