116 results found. Modify search
Workplace Fairness Premium Employment Attorney Listings
(Law firms who represent workers in employment law matters have paid to be featured here.)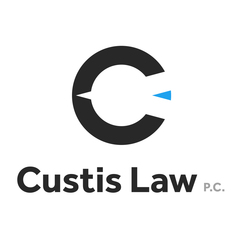 Custis Law, P.C.
Custis Law, P.C. is an employment law firm in Los Angeles, California, with offices in downtown Los Angeles, Century City, Irvine, and San Bernardino. Attorney Keith Custis has more than 20 years of experience assisting clients with a variety of legal matters. At Custis Law, P.C. Keith assists clients with matters involving wrongful termination, workplace discrimination, sexual harassment, wage and hour violations, and other employment law matters. As an employee in California, understanding your legal rights can be a challenge. If you don't know your rights, protecting them can be next to impossible. When you consider that employers often prioritize their bottom lines over treating their employees with the respect they deserve, it is not hard to see why many employees simply give up when they experience discriminatory or other unfair treatment on the job. At Custis Law, P.C., our Los Angeles employment attorney turns the tables in our clients' favor. With over two decades of legal experience, founding employment law attorney Keith Custis has extensive knowledge of the state and federal laws that protect employees in California. He puts his advocacy skills to work for employees in negotiations, administrative proceedings, and in court. When you come to us, we don't expect you to know your rights, and we don't expect you to know what you want out of your legal representation. If you believe you may have been wronged—or if you aren't sure and would like to find out—we encourage you to contact us for a free consultation.
---
355 S Grand Ave
Ste 2450
Los Angeles, CA 90071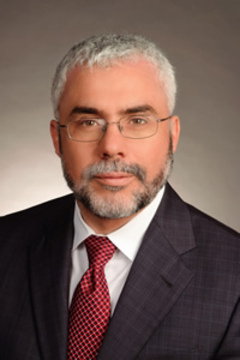 Law Office of Richard Vaznaugh
The Law Office of Richard Vaznaugh has been advocating for California workplace rights for over twenty years, receiving favorable verdicts, awards, or settlements in 97% of the cases handled. Mr. Vaznaugh offers excellent, vigorous representation to workers in claims against mid-size and large employers. The firm represents clients in a wide range of employment disputes including discrimination, retaliation, medical leaves, reasonable accommodation, wage and hour claims, and many other employment claims. Mr. Vaznaugh is fluent in Spanish and conversant in Portuguese.
---
505 Sansome Street
Suite 850
San Francisco, CA 94111

Spencer Johnson McCammon LLP
The Spencer Law Firm provides effective, creative and high-quality legal services. We excel at finding solutions. Our attorneys have nearly 90 years' combined experience representing clients in labor, employment, civil rights, personal injury, contract, commercial and other areas of law. The Spencer Law Firm's attorneys are skilled in state and federal litigation, trial and appellate courts, administrative hearings, arbitration, mediation, negotiation, counseling, training and legal drafting.
---
2727 Camino del Rio South
Suite 140
San Diego, CA 92108
Workplace Fairness Employment Attorney Listings:
(These listings are offered as a free service to law firms who represent workers in employment law matters.)