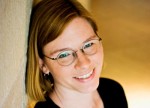 Starbucks keeps escalating its anti-union campaign, taking it ever more public and more blatant. From quietly shifting national-level managers into the first stores where workers organized, to firing pro-union workers, to interim CEO Howard Schultz whining volubly about the "assault" on Starbucks, the company has ratcheted up and up, and it's not stopping.
This week, Starbucks announced pay raises and new benefits, including improved sick leave and credit card tipping—but not at stores where workers are organizing. It's a direct bribe/threat: Stay quiet, and we'll be nice. Organize, and get the short end of the stick.
Starbucks claimed that it would be illegal to unilaterally change conditions where workers are organizing, but Matthew Bodie, a law professor and former National Labor Relations Board (NLRB) lawyer, told The New York Times, "If Starbucks said, 'Drop the union campaign and you'll get this wage increase and better benefits,' that'd clearly be illegal," and it's "Hard to see how this is that much different in practice." Starbucks Workers United has filed an unfair labor practice complaint over the company's action, and has explained that while the company can't unilaterally impose changes on a store that's unionized, it can and should offer the changes to the union. That's telling: Starbucks management is claiming that if it can't act unilaterally, it can't act at all, when really it's time to start engaging the union as a bargaining counterpart.
Starbucks also took action against its own union-supporting customers. Many customers have been expressing support for the union by ordering under names like "Union Strong." Starbucks is done putting up with that, instructing managers to not call out the names on those orders.
Starbucks even acknowledged, in a recent government filing, that "Our responses to any union organizing efforts could negatively impact how our brand is perceived and have adverse effects on our business, including on our financial results."
The company knows this might not be so great for its image. And it's not working. But executives are so committed to it that they're even trying to silence customers.
About that "it's not working" part: The union has a 90% win rate, according to a recent NLRB graph flagged by Steven Greenhouse. In recent days, that includes wins in several southern locations, including Tallahassee, Florida; Boone, North Carolina; and Farmville, Virginia, following an earlier win in Augusta, Georgia. On top of that, votes were held in four Massachusetts locations, and the union got a clean sweep, along with wins in Massapequa and Brooklyn, New York; Minneapolis, Minnesota; Plover, Wisconsin; and Summit, New Jersey. While many of the union wins have been blowouts, the few losses have largely had very close margins, and some votes remain uncalled because the number of challenged ballots could shift the outcome.
While Starbucks has been an ongoing drip drip drip of good news on the union front, the recent surge of worker-driven organizing did suffer a significant defeat this week when the second Staten Island Amazon warehouse to vote on union representation was a lopsided no. The fact that a group of workers forming an independent union and organizing against the multimillion-dollar union-busting campaign of one of the biggest companies in the world got one win remains massive, even if the second try didn't replicate that success. But if the LDJ5 warehouse had voted to unionize, it would have suggested a truly seismic shift, especially given that even a small Amazon warehouse has as many workers as dozens of Starbucks stores.
This blog originally appeared at Daily Kos on May 5, 2020. Reprinted with permission.
About the author: Laura Clawson has been a Daily Kos contributing editor since December 2006. Full-time staff since 2011, currently assistant managing editor.