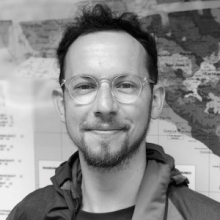 Only 13,000 of 146,000 auto workers at the Big 3 companies are on strike, so far. But others still on the job are turning up the heat by refusing voluntary overtime.
At all three companies—Ford, General Motors, and Stellantis—Auto Workers (UAW) members have told Labor Notes about overtime refusals. Many Big 3 plants are hugely dependent on overtime to make up for understaffing.
Organizing on the shop floor and on Facebook, many auto workers unified so fast to do their part for the strike that they forced management to shut their plants for this entire past weekend.
That followed advice from top UAW officers: that members in plants not yet striking had a right to refuse voluntary overtime. In a "Working Without a Contract/Know Your Rights" bulletin, officers answered the question "What else can I do?" in three words: "Refuse voluntary overtime."
An Unofficial Picket Line
At Ford's Buffalo Stamping in New York, on the night when UAW President Shawn Fain announced which plants would be struck, "the whole committee [of local union reps] was out on the floor, talking one on one and to groups about the strike strategy," said forklift driver Ricky Brand, the Local 897 vice president.
"We also encouraged people to do no voluntary overtime," Brand said. "It's crossing an unofficial picket line to work overtime. It's helping out the company."
Within a day, so many workers had turned down extra shifts that "Ford had to cancel both Saturday and Sunday work," Brand said. He believes at some point "it's inevitable that the company will make overtime mandatory," which could mean working up to seven days a week.
Extra forced overtime might result in extra injuries and sick days. Members in the Buffalo local have often shut down their line over safety issues. They're also backing up the strike by refusing managers who ask them to do any out-of-the-ordinary tasks at work.
Big 3 UAW members are now working under an expired contract, but on most issues, including overtime, the company is not allowed to make unilateral changes without bargaining them.
Eight and Skate
Workers at Stellantis's Mack Assembly in Detroit are encouraging each other to "Eight and Skate." Usually, said Crystal Childrey, who works in quality, people want lots of overtime, but now they're leaving after eight hours and posting on an unofficial Facebook page the reasons why.
"People are saying we should make the financial sacrifice and not be helping the company out," she said. "The people on strike are the ones making the ultimate sacrifice."
Discussing the strategy on Facebook, Mervin White schooled his fellow members: "By refusing to work extra hours, you are increasing the impact of the strike and demonstrating the seriousness of the workers' concerns…
"This struggle concerns the financial well-being of all members of the rank and file, not just your own. The need for overtime is a direct result of high demand and the incompetence of management in effectively running the business… Please refrain from doing any favors for the company."
Another worker argued, to someone who couldn't see the point, "You're helping the company make even more profit for an unfair wage. If they can pay triple time to cert cars then they can damn sure afford to pay us more hourly."
Don't Work Through Lunch
Tiffany Martin is an absentee reliever in the body shop at GM's highly profitable SUV plant in Arlington, Texas, near Dallas. The plant runs three shifts, 24 hours a day, including Saturdays. The six-day schedule has been in effect for 11 years, Martin says—and on Saturdays a shift is nine hours instead of eight.
Management's hunger for Yukons and Tahoes is so great that workers are consistently asked to work through their 15-minute breaks and their lunch, and many do. They can also come in four hours early or work four hours over.
But when the strike at other plants kicked off, Martin said, "yesterday everyone in our area stood firm on no break overtime, no lunch overtime. The group leader [management] came around just before lunch and asked everyone again to work lunch, and even had a signup sheet for extended hours for tonight's shift. Everyone signed the paper with a big fat NO."
"The line I was working feeds the main line in body shop and its bank holds 84. They struggled all night to keep it around 20 or so. When I left at 10:06 p.m. the bank was at 9.
"Our paint shop also was struggling to get our trucks from body shop. I was also told everyone in third-shift stamping took their names off of the overtime list to come in today. They would have been on double time, and still took their names off the list."
Uphill Battles
A worker who asked not to be identified for fear of retaliation tells a similar story. This worker encouraged fellow members not to work breaks or lunch and set an example of how it could be done. Soon the worker was surrounded by 11 local union officials, who warned about the threat of firing for inciting a work stoppage.
The worker stood firm, citing Fain's instructions. But the local officials were from the Administration Caucus, which had supported Fain's opponent in the election earlier this year. They said if the worker was fired, they would not file a grievance. Witnesses and other co-workers immediately began texting the officials to call them out as company men.
Meanwhile, management said not a word.
Stellantis disciplined 15 drivers who transport parts between plants in the Detroit area when they turned down overtime. The overtime had been voluntary, but when workers refused it after hearing Fain's remarks, managers changed it to mandatory. They did so after the normal notification time, however, so the disciplined workers are filing a grievance.
The law on working under an expired contract says that workers are no longer prevented from coordinating to refuse voluntary overtime (as they are prevented if their contract contains a no-strike clause); this right is protected by the National Labor Relations Act, Section 7.
Knowing that right is only half the fight. At GM's giant Spring Hill plant in Tennessee, according to 27-year worker Kenneth Larew, "after the international union released the statement, our local president and shop chair put out a video recommending to refuse voluntary OT.
"A lot of us who have been around a while understand that solidarity takes a sacrifice," Larew said. "It's harder for younger workers making less, more dependent on OT to get by. Sunday is double pay, and usually easier work—that's golden for us. But it's hard to help our international union hamper production, if you're helping management make more."
Larew and other members have been talking to co-workers and posting on the local's Facebook group encouraging the tactic, but broader action seemed like it would require deeper organizing. "I would like to see union reps organizing for it," Larew said. "If it looks like we're not going on strike this week, then some of us are considering how to talk to leadership to get them active.
"As a union we are coming out of a time where nothing much was asked of us," Larew said. "One very positive thing that can come out of this strike and out of refusing overtime, is it will ignite discussion on the floor that will help teach new people that 'union' and 'solidarity' are actions, not words."
This blog originally appeared at Labor Notes on September 18, 2023. Republished with permission.
About the Authors: Keith Brower Brown is Labor Notes' labor-climate organizer. Jane Slaughter is a former editor of Labor Notes and is the co-author of "Secrets of a Successful Organizer."