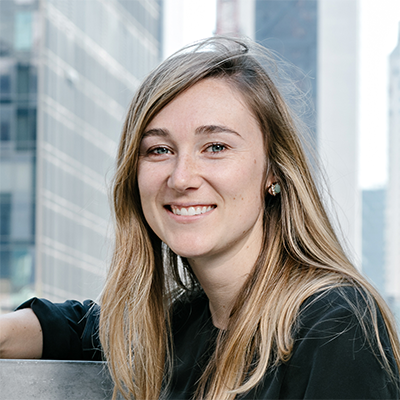 On Friday, over 500 workers narrowly avoided a strike at General Mills' production facility in Cedar Rapids, Iowa.
On Wednesday, 99% of voting employees rejected a contract proposal that General Mills had called its "last, best, and final offer." After announcing the results of the vote, a worker-led negotiations committee spent Thursday meeting with the company in a last-ditch effort to hammer out a new contract.
The negotiations committee is recommending that workers vote in favor of the new agreement reached yesterday, which the union said addresses all the workers' major concerns. That vote will occur on Thursday, November 14.
General Mills has owned the Cedar Rapids facility for 49 years. Union members work in production, sanitation and maintenance at the facility, which produces Lucky Charms cereal, Gushers, Fruit Roll Ups, Fruit by the Foot, Betty Crocker frosting, and several varieties of Cheerios, including classic, Honey Nut, Frosted and Multi-Grain.
The plant's 520 non-salaried plant employees are represented by Local 110 of the Retail, Wholesale and Department Store Union (RWDSU).
"General Mills moved significantly away from the 'last, best and final' offer that would have taken away benefits we've had for over 30 years," Tim Sarver, who has worked at General Mills for over 37 years, said in a press release. "I am confident we will all be going to work with the peace of mind of a strong union contract soon."
Workers were prepared to strike if General Mills refused to budge on several critical sticking points. General Mills' "final offer" contract proposal that was voted down last week included insufficient raises, unfair scheduling practices and third-party subcontracting that could allow the company to move jobs to non-union facilities outside of Cedar Rapids, according to the union. RWDSU Vice President Roger Grobstich said that contract did not guarantee "premium pay" for a potential 12-hour shift.
The contract also failed to guarantee maintained benefits for the extent of the contract, including pensions, 401k contributions and medical insurance. Under that offer, benefits could "basically change at any time during the term of the contract without really doing any negotiating with the union," said Grobstich.
Grobstich said in a press release on Friday that General Mills moved on all key areas: wages, scheduling practices, outsourcing and maintenance of benefits.
Ahead of Thursday's negotiations, Grobstich said the negotiating committee would do "everything they can do to avoid a strike," but that a strike was "absolutely" on the table if General Mills refused to offer a fair contract.
"Not a single one of our union members at General Mills ever wanted to walk out of the facility and go on strike," Grobstich said on Friday. "They were pushed to the edge by a company that has for far too long been slowly stripping away their long-held needed benefits. The fact that the company came back to the table immediately following a 99% no vote on a bad contract shows the strength of our members and the impact their work has on the company every day."
Negotiations began in January, when plant employees voted to join RWDSU. Workers voted to authorize a strike on October 3. RWDSU also represents Cedar Rapids workers at a nearby Quaker Oats facility, who voted to accept their own contract deal on Thursday. The Quaker Oats contract promised a 10% salary increase over four years.
Presidential hopefuls Bernie Sanders, Joe Biden, Kamala Harris and Pete Buttigieg tweeted support for the General Mills workers earlier this week after the results of their vote were announced.
General Mills employees protested throughout Cedar Rapids early this week, including a Monday protest outside the house of a general manager of the plant.
"I think it helped show the community that we're strong," said Starver said of Monday's protests. "We're a strong workforce. And we're going to stay together."
This article was originally published at InTheseTimes on November 8, 2019. Reprinted with permission.
About the Author: Katie Rose Quandt is a Brooklyn-based reporter who writes about social justice, prisons and inequality. Katie Rose Quandt's work has appeared in Slate, Mother Jones, BillMoyers.com and In These Times