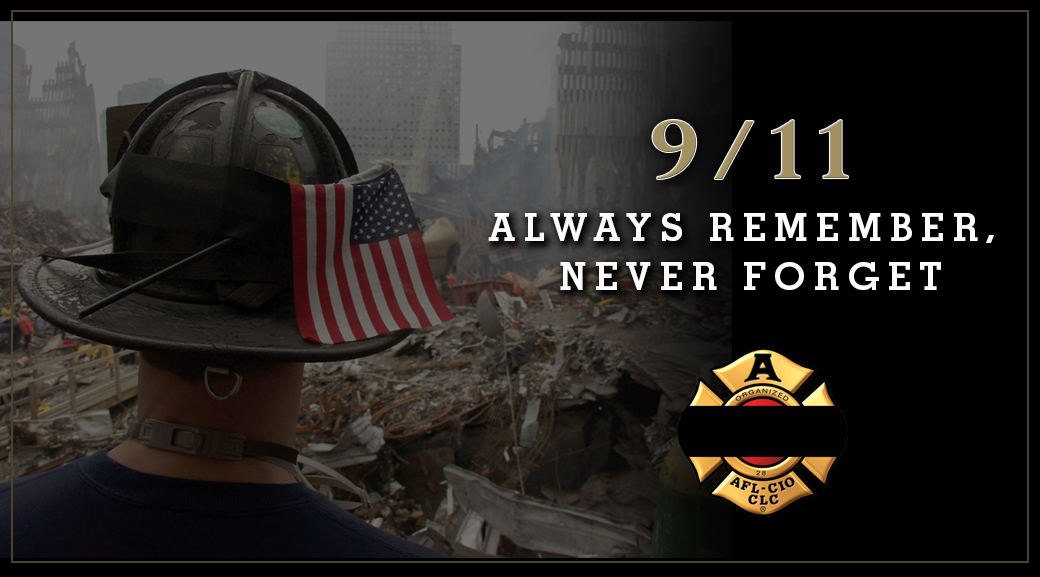 The terrorist attacks on Sept. 11, 2001, 18 years ago today, affected all Americans, but they had a particular impact upon first responders. Thousands of lives were lost that day and more died in the aftermath because of illnesses related to the attacks. The members and leaders of the various unions affected by the 9/11 attacks are memorializing the anniversary in various ways. Here is what they are saying:
This blog was originally published by the AFL-CIO on September 11, 2019. Reprinted with permission. 
About the Author: Kenneth Quinnell is a long-time blogger, campaign staffer and political activist. Before joining the AFL-CIO in 2012, he worked as labor reporter for the blog Crooks and Liars.