A new effort is underway to deprive a certain class of workers of the most basic benefits and protections of employment.
Last month, Assembly member Marie Waldron (R-San Diego) introduced AB 500, which would allow employers to hire workers who have successfully completed a drug rehabilitation program following conviction of a non-violent felony as independent contractors rather than employees for a period of two years.
The targets of this bill are workers for whom steady and fair employment is a means to rebuild a life and to prevent a relapse of the ravages of addiction. AB 500 is a cynical bill that would codify discrimination and perpetuate mistreatment of this already vulnerable group.
For starters, the language of the bill violates existing federal anti-discrimination law. The Americans with Disabilities Act  considers those who have received treatment for drug or alcohol abuse as qualified individuals with a disability who are entitled to reasonable accommodation. Contrary to the express purpose of the ADA, AB 500 stigmatizes individuals who have completed a substance abuse rehabilitation program by denying them, for a period of two years, the legal protections normally offered to employees in California. Stigmatizing people with disabilities is what gave rise to the disability rights movement to begin with.
Codifying second class status for workers with a substance abuse history is bad enough, but the effect of the bill is even more insidious. Under California law, a person who provides services for another person or entity is presumed to be an employee of that person or entity – as opposed to an independent contractor. The distinction is meaningful.Independent contractors are not entitled to the protections of the California Labor Code, which means they have no minimum wage or overtime protections and no entitlement to meal and rest breaks. Independent contractors are also exempted from the laws prohibiting discrimination or retaliation in the workplace, and they are not entitled to unemployment insurance or Social Security contributions. The bill would also allow employers to avoid the cost of carrying workers' compensation insurance, leaving independent contractors unprotected in the event of a workplace injury.
Employers often complain that the cost of providing these benefits to their workers has grown too high and some may look with favor at the proposed economic windfall — being able to hire rehabilitated drug offenders for two years for less than the minimum wage, without having to provide overtime pay, workers' compensation insurance or protections from unlawful discrimination.  But these benefits are essential to providing a fair and safe work environment for California workers. Without these protections, the State would invariably end up shouldering much of the costs, while the employers would reap all the benefits.
Some advocates of the bill may believe that the bill encourages employers to give people with a history of substance abuse an opportunity to work their way into full employment status.  But AB 500 would require applicants to disclose to potential employers that they have been convicted of a crime. Such disclosure is currently prohibited under certain circumstances.  More importantly, there is ample evidence that qualified applicants who disclose their criminal history are just as likely to be denied employment altogether, a result directly contrary to the intended result.
Others may take a harder line toward former substance abusers, believing that second class status in the workplace is appropriate because substance abusers should suffer the consequences of their poor decisions. But how does stripping anti-discrimination protections, overtime, and workers' compensation achieve any policy goal related to rehabilitation or substance abuse prevention?
What is undeniable is that AB 500 targets a vulnerable constituency. And if the move to strip their rights is successful, it could embolden employers to seek further erosions of the benefits and protections of employees. Who would be next?  The long-term unemployed, veterans, the homeless? For those already struggling to become productive members of society, our goal should be to eliminate obstacles, not create them.
This article originally appeared in Celavoice.org on March 30, 2015. Reprinted with permission.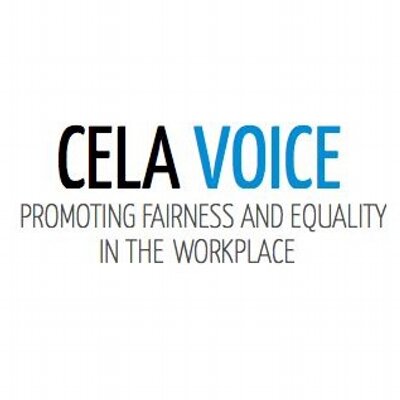 About the Author: Sami N. Khadder is the founder of the Khadder Law Firm. He has a decade of litigation experience, with the majority of his career dedicated to fighting for the rights of employees and individuals. Mr. Khadder began his career as an intellectual property defense attorney, but soon realized that the pursuit of justice on behalf of those who need it most was a far more gratifying use of his legal education and experience. Mr. Khadder looks forward to continuing the fight for justice.